Features Couplers
-All are custom-ordered. -
Our Couplers are all custom-ordered to meet the specific needs of our customers.
While there are basic product series that are also available for purchase, all our products are special-ordered from the initial production process, so that the design and production meets the specific needs of our customers.

About Couplers Series
- Achieving accurate inspection with easy installation - Our Couplers can be used for the production of various products depending on the application.

Please click the name of product series below for detailed description.

→Alphabetical Notation for Product List.
Alphabetical Notation for Product List
-Features of our products-
-Able to connect to any work-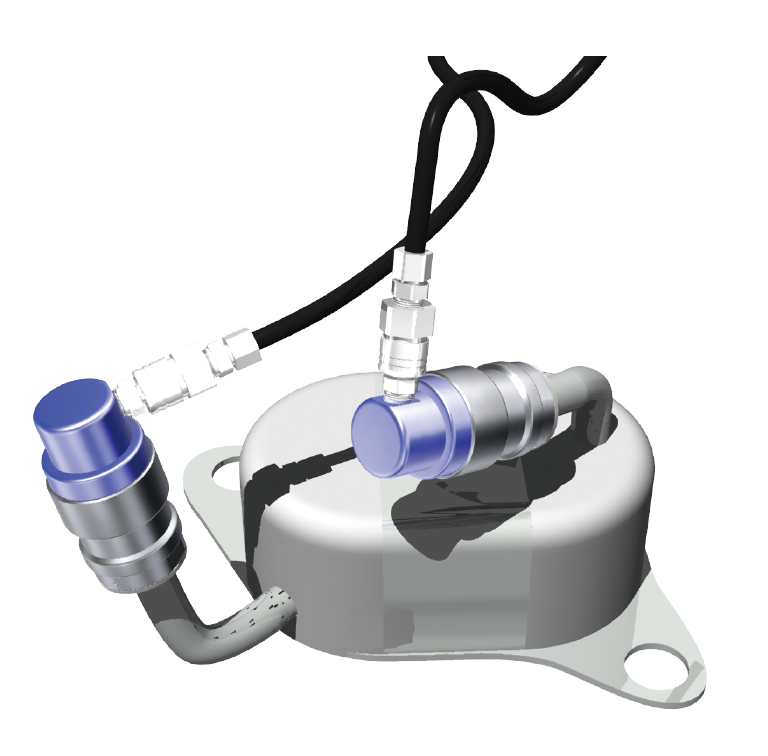 Available for various fluid-supply processes. Easy connection/disconnection helps labor-saving.

Also, connection/disconnection by robots is applicable for unattended processes.
Our Couplers are designed and produced to accommodate connections to any work, and adding air operative mechanisms will facilitate automation.
Other features of one-touch couplers are as follows:

-

Without requiring additional process on work, Our Couplers can be easily connected to and disconnected from any kinds of pipes made with materials such as copper, steel, aluminum, plastic, or uniquely shaped pipes.

-

One-touch couplers has the mechanisms which allows them to be installed simply by inserting the work.

-

As Our Couplers facilitates selecting lock methods such as "ball lock," "claw lock," and "inner/outer periphery lock," work efficiency can be improved.

-

Working hours required for production can be reduced greatly.

-

Built-in self-valves can also be mounted, enabling connecting to works that involve flammable gas and liquids with a single operation. Furthermore, it prevents leakage of gas and liquid during disconnection.
-Leak test-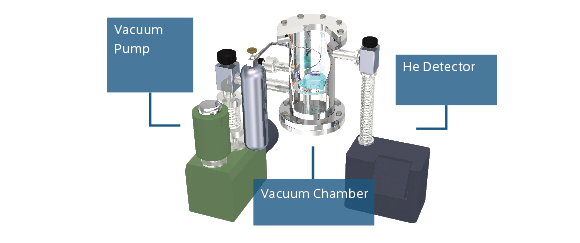 To ensure the quality of our products, we have conducted helium leak testing since 2000. By such an effort, we have gained great credibility from our customers.
Application
- Applicable to various gases and liquids -
Applicable fluids (examples)
- Air
- Water
- Oil
- Freon gas
- Nitrogen gas
- Helium gas

Application
- Gas and liquid filling (supply to production lines)
- Vacuuming
- Pressure test
- Leak test
- Bench test


Specifications
We produce the product in the size that meets the work of our customers.
The pipe size is determined after discussing with our customers, and the seal material is selected before production, so that the material best suits the fluid used in the work.
Pressure specifications
Vacuum, 0 - 100 MPa
Body material
SUS, steel, brass, aluminum, plastic, etc.
Seal material
Seal material is selected for each product depending on fluid and application.


- Nitrile rubber(NBR)
- Fluoro-rubber(FKM)
- Neoprene(CR)
- Silicon rubber(S ; Q)
- Urethane rubber(U), etc.
Precautions for handling
-Regular maintenance is also important.
-

Please ensure that there is no burr or deformation on the work seal surface when using the coupler.

-

Please avoid connecting and disconnecting the coupler under pressurization. Please contact us if the connection and disconnection of the coupler under pressurization is required.

-

If there is any foreign substance adhering to the seal surface or inside the coupler, please wash before use.

-

To secure the work performance and safety, please conduct regular maintenance on the coupler.

-

Please conduct maintenance with caution by disassembling and reassembling the product while referring to the assembling drawings. Should the coupler has been reassembled incorrectly, not only it cannot be properly installed but also it may disconnect due to pressurization.

-

After maintenance, please conduct performance test for several times before use.